The 1207 sound clip is about 8.5 minutes (944 KB) from my original micro cassette recording tape. There is some background noise on this file. This Prophecy Sound clip is in Spanish. Read the text below as you listen to the sound clip for best results.
---
1207. Prophecy given go Raymond Aguilera on 10 September 1998 at 9 AM. in Spanish.
Note: I received this e-mail from a new friend in the Lord and when I prayed for this prayer request, I received the prophecy below.
Subj: Prayer request from new friend of Korea**
Date: 98-09-10 04:29:31 EDT
From: xxxxxxxxx (Han) To: xxxx@aol.com
Dear Raymond
Hello? I'm a christian in Korea. And university student. I'm very interested in your job-prophecy from God. I believe you and your God and all of your prophecy. But I have a very severe problem. I want to stop my life of student. Because I believe that our God will end this world soon. And so I have no interest in my job – study of mathematics. The only thing I'm interested@ is to prepare coming of Jesus Christ. But most people around me say that I'm wrong. They say that by studying, I would present the glory of God.(Please be patient with my wrong English. I'm not very good at English.) But I never think so. I love God(If I could say so.). I want to work for God and only for God. Like His prophecy. I want to be ready to the coming of Jesus. And I don't have any attachment of this world and its dirty things. I want to love God only.
I choose you last to get advice from God, from our only God, not from man. I'm very sorry to send this mail. But P- lease pray for me and mail me your answer from God. I think our God may give you good answer.
Thank you for reading this.. Peace from God be with you.
your new young friend.
Han.
***********************************************
During my prayer for Han this prophecy followed:
(Non-understandable tongues)
It is I! It is I! It is I, My son! The hour, the hour that everyone is waiting for; It is coming rapidly, but I, the God, of the world, of heaven, of all that you see, of all that you touch – I am not going to give the hour. I am not going to give the hour to no one. For it has arrived, what I have said in the Bible to the point! It is going to arrive rapidly and to the point! And all who believe, they know the hour are crazy! They are doing the work of the devil. For "I", the Father have not told anyone the hour, it is going to happen – to no one! No one is going to know, but you know that My Son and the Holy Spirit are at the point with the Father. Hear Me! Hear Me! Hear Me!
You know that the man (Han), who sent you the letter has worries. He has the flame of God, but tell your friend to work, to do his work, and to get ready with the Word of God, and to help people who need help. Tell him to pray and I will help him to the point. But the things of the world are going to become harder in the months that are coming. For the devil, he senses that the end of him has arrived and he is very mad. But do not get afraid of the devil. For he cannot do a thing. For My Word, and the Holy Spirit, and I, the Father, have all in My Hand.
You know, and I know that the devil hit you very hard last night, but I have trained you very well. You knew how to fight. He is mad with you, Reymundo! He is very mad with you! For the Word you are putting (writing) is going to all parts of the world with the Force of God. And there are people who are getting mad also – like the devil. For they do not like the Word of God, but that is not a thing I want you to worry about. For all is in My Hands! Those who get mad; let them get mad! What is going to happen is going to happen! I do not care who they are! What I have said; is going to happen to the point!
It has arrived the day of the end, but like I have told you – No one knows the hour, the point – Only the Father! Yes, yes, but the Son Jesus and the Holy Spirit are together with Me to the point. I know and you know, that all will become more hot in the coming days. Look my son, I told you I would help you with money. I told you that I was going to send you your lady. I have to told all these things for years and years and I know that at times you have worries, for nothing has happened, but I know that you are in My Hands also. All is ready!
I liked the way you fought the devil last night. He got frightened. Yes, Reymundo, he got frightened of you, for you had so much Force. If they want to hit you, I am there with you and I will help you!
Yes, it was a devil that you hit with your car! They want to frightened you, Reymundo. But just stand on the Rock of God and all will go well. I knew, that you did not know what you hit with your car. There are many things that are in the world and in the spirit that you and also the people of the world do not know. They believe, they know it all, but they know nothing. It is very funny Hearing these things with My Ears when people say, that they know this and they know that. And I, inside – I laugh! For they know nothing, and they believe they know so much. Sometimes, they say things that the devil has said. They have such big heads, that it makes me laugh. But I will tell you more things on another day, Reymundo.
Just tell your friend, to work in the world with what I have given him, and to point everything else in God, and to help people who need help, to eat the Communion. And tell him to pray, to read the Bible, to wait with the Patience of God. For all will happen to the point and in the manner of God. And if the people of the world read words, of people saying, that they know the day, the hour, the point; they are telling you lies. They are speaking for the devil. For I, the God, who made the world, the stars, all that you see, all that you touch; I have not told anyone what is going to happen on that hour, at that minute, at that point. Yes! This is clear and this is the Truth.
This is your God, the One, who made all with My Son and Holy Spirit. Hear Me! Hear Me! Hear Me! Get ready, for here comes the ocean of the end, of all that I have told you is going to go, to the point. With the Flame of God here comes the end. I tell you with Tears. I tell you with Love. I tell you with All that is of Heaven with the Word of God, with the Holy Spirit. Here comes the end! Here comes the end! Here comes the end! (over)
---
e-mail: Ray@prophecy.org
To help support this ministry click here.  
or write to: Raymond Aguilera, PO Box 20517, El Sobrante, CA. 94820-0517, USA.
To order the Prophecy Books Click on the Book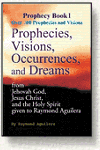 To help support this ministry by purchasing one of our painting Click here.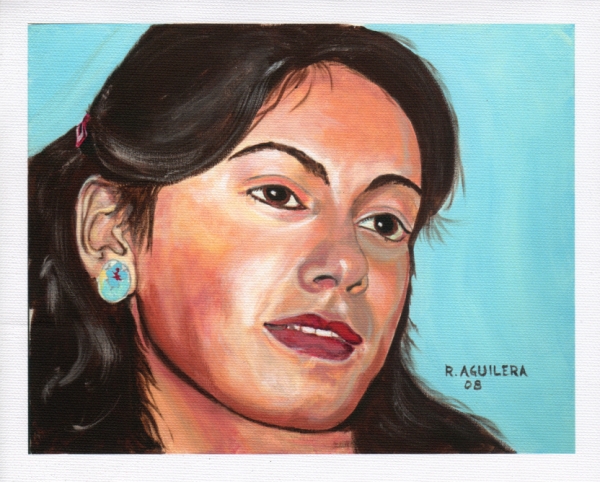 Artwork Youtube Video


To view Raymond Aguilera's artwork Click here
Copyright © 1989-2013, Raymond Aguilera, Prophecy.org (sm) All Rights Reserved

---